Bridal Party Ware Bangles
Click to select products and contact the supplier.
Description: This Pissara Gripping Gold And Rhodium Plated CZ Bangles For Women is made of Alloy. Women love jewellery; specially traditional jewellery adore a women. They wear it on different occasio.....
Product Code :

07

Price(INR) : . 1319.00
Price(USD) : $ 18.00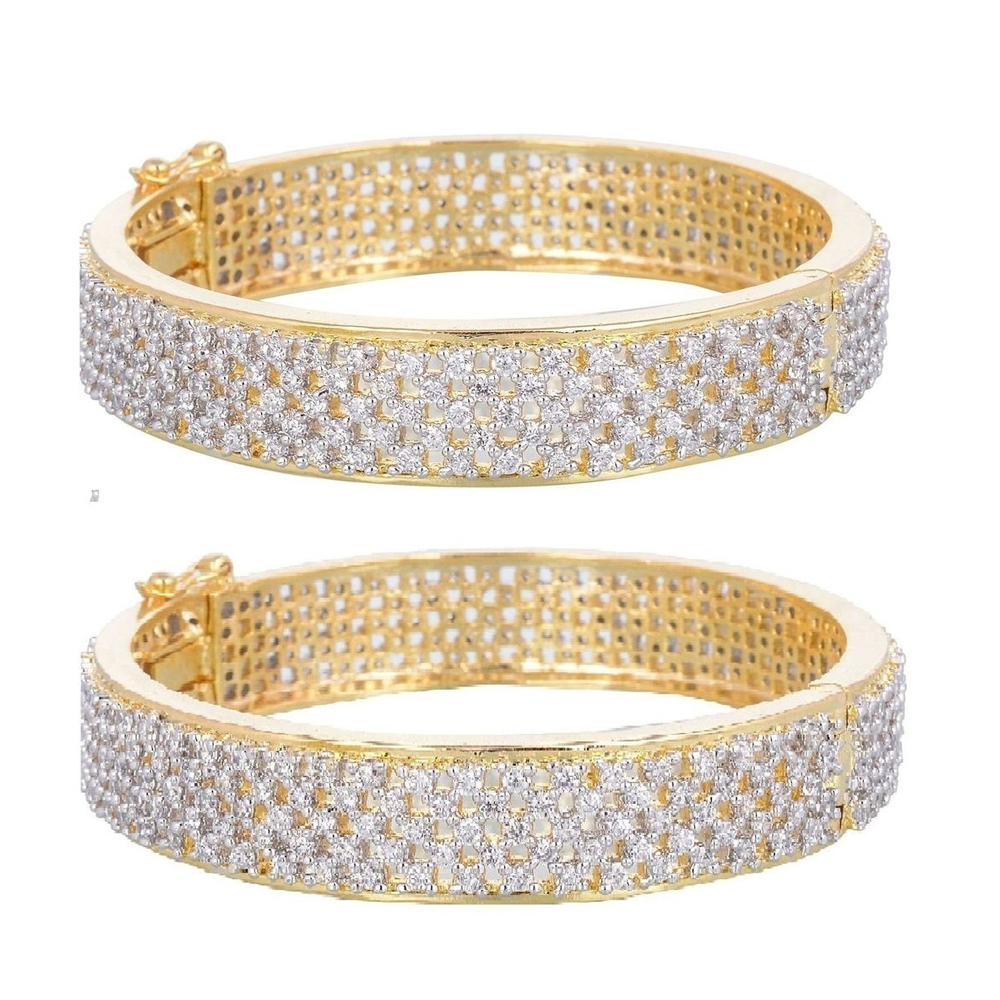 Gold Plated AD CZ traditional Bollywood Bridal Indian jeweler bridal party ware bangles set.....
Product Code :

09

Price(INR) : . 1392.00
Price(USD) : $ 19.00
Fashionable Trending Indian Fashion Jewelry... Shipping and Handling Handling Time: We take handling time of 3 Business Day from the date of receipt of the payment after receiving cleared payme.....
Product Code :

09

Price(INR) : . 1392.00
Price(USD) : $ 19.00